STUDENT GALLERY
As an educator, nothing makes me happier than to see students enthusiastically engaged in process, in learning, and in producing work that excites them. This page is a place for me to thank all of my students, past and present, for allowing me to learn alongside them. I am privileged to show a small sample of their work here. I am so proud of all of you!
TRADITIONAL FILM PHOTOGRAPHY AND DARKROOM
Students in analog classes learn the underlying science, how to use their camera controls, and move on to the darkroom to develop and print their film. These classes often include an introduction to alternative process techniques to reinforce basic principles of light sensitivity. They build pinhole cameras, try their hand at cyanotype and other alternative process printing methods, and experiment with silver gelatin papers, printing, toning, and hand-applied photographic sensitizers. Critique sessions help students gain the ability to discuss their work articulately and refine their focus. These images show students ranging from middle school to college undergraduates in a variety of classes and employing a number of techniques.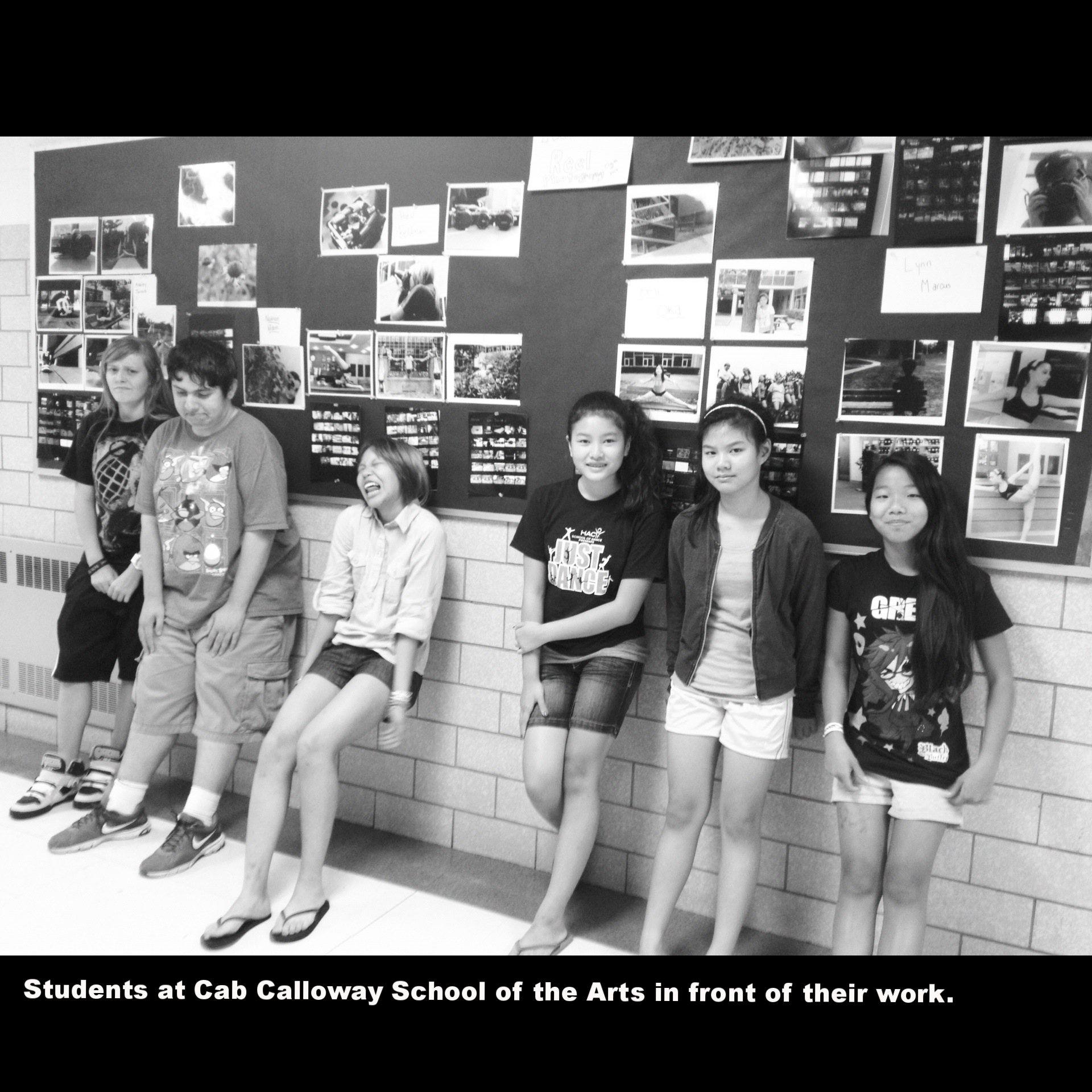 ALTERNATIVE PROCESS WORKSHOPS
Workshops and individual tutorials are offered in a variety of alternative process techniques. The participants range in experience from hobbyists to seasoned professionals. I am constantly amazed by how much students absorb and produce in a one or two day session. This is a sampler of some of their amazing images in Ziatype, cyanotype, and gum bichromate processes.
INTERDISCIPLINARY PROJECTS
These courses are designed for image makers interested in exploring three-dimensional work, sculptors wishing to engage in print making, or for emerging installation artists. Students or workshop participants gain familiarity with contemporary artists working across media boundaries and learn to focus their concept, develop a plan, source materials, prioritize and order tasks, and complete their project within a set time frame. Pictured are students from The Sculptural Photograph, Summer Youth Program, Lesley University, 2016 and they had only FOUR WEEKS to produce their work. They not only accomplished but surpassed their goals while learning numerous new skills.